Tours by Abreu
Los Angeles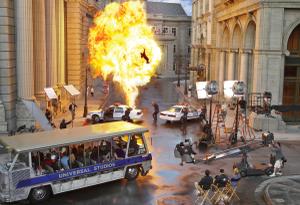 Universal Studios Hollywood
Get ready for the ultimate Hollywood movie experience!

Go behind the scenes of the world-famous Studio Tour to explore real film sets where Hollywood movies are made.

Then, face action head-on in heart-pounding rides, shows and attractions – including Despicable Me Minion Mayhem and Fast & Furious – Supercharged – that put you inside some of the world's most popular TV shows and movies.
Disneyland
The happiest place on earth keeps getting happier! Discover two amazing Theme Parks - Disney California Adventure® Park featuring 12-acre Cars Land and the one-and-only original Disneyland® Park with its world-famous attractions and beloved Disney Characters.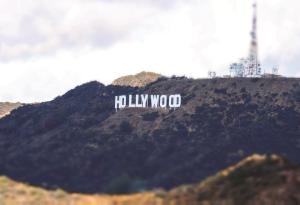 City Tour
A half day tour exploring the Music Center Downtown, Beverly Hills, and Rodeo Drive. The architecture of this city is magnificent and there are numerous examples in the area where we will be at. Downtown is the hot spot for fashion and the site to find the most innovative shops. Before arriving in Hollywood we will have the opportunity to photograph the Angel Heights Victorian houses. We will also visit Hollywood Boulevard, and the Mann's Chinese Theatre, where the Oscars are held every year. Finally we will visit West Hollywood, the most "cool" place in LA, where the celebrities move around, and it's known for its famous nightclubs and hectic life style.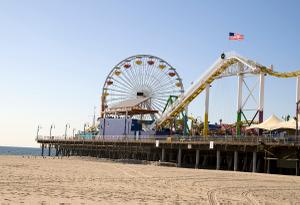 Beach Tour: Santa Monica, Venice, and Marina del Rey
On this tour you will visit the most famous beaches of California. We will have time to stroll around the famous Santa Monica Pier. From there, we are headed to Venice beach, also known as Muscle Beach. You will feel the excitement and see the beauty all along the Pacific, tempered by the amazing weather of Southern California.
Miami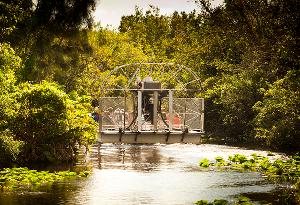 Everglades Tour
A variety of wildlife - including snakes, lizards, turtles, fish, and exotic birds - while traveling on an air boat entering the Everglades National Park. All tours are narrated by a professional tour guide so you can learn more about this place and its inhabitants.
City Tour & Bay Tour
Discover the most emblematic places of Miami. From Miami Beach to Little Havana, an urban and tropical majestic landscape of this unique city. Ocean Drive is the living image of Miami that everyone knows and think. If there is anything that characterizes Miami Beach are nearly 1,000 Art Deco style buildings that exist on its streets. In Little Havana you will see crafts smelling pure coffee and Cuban restaurants. This is what defines the Little Havana, a little piece of Cuba in Florida. Coral Gables, huge mansions surrounded by millimeter-kept gardens, one of the most beautiful areas to see in Miami. Coconut Grove is one of the liveliest neighborhoods in Miami. In its streets you will find restaurants, shops, terraces and art galleries. We will finish the tour at Bayside Marketplace, where we will board the boat and see the famous houses such as Julio Iglesias, Gloria Estefan, Shaquille O'Neal or Paulina Rubio (1 hour).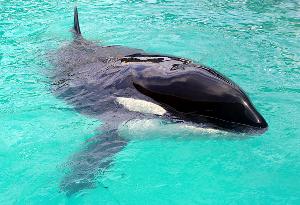 Seaquarium Tour
Find yourself face to face with Lolita the Killer Whale, the world's most famous whale, Flipper the TV star, and Salty the Sea Lion. You can also check out the sharks and crocodiles, and appreciate 38 acres of a paradisiac tropical island where everything is possible.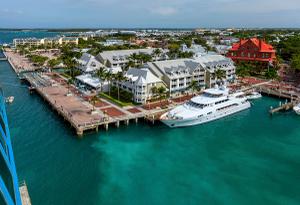 Full Day Excursion to Key West
The southernmost Key, is unlike the rest of the Keys. Caribbean atmosphere, street artists, outdoor cafés and more. Key West's leafy and lively streets have plenty to offer. The scenic drive is spectacular! You will cross 42 bridges, including the Florida Keys' famous Seven Mile Bridge, whose film credits include True Lies, 2 Fast 2 Furious, License to Kill, CrissCross and Up Close & Personal. You can take it slow with a leisurely day soaking up Key West's laid-back atmosphere, quaint shops and outdoor cafés. The marker at the southernmost point in the US is 90 miles from Cuba, and on a clear day you can make out the shape of Cuba on the horizon. Hemmingway found Key West an inspirational place to work, and it has continued to draw artists and authors from around the world.
Sawgrass Mills Outlet
If you also love shopping, you are very welcome to Sawgrass Mills, the largest outlet with the best US discounts. There are over 350 stores, including brands such as: Nike, Tommy Hilfiger, Ralph Lauren and Gap, Fifth Avenue, Bed Bath & Beyond, Target, Marshalls and large electronics stores. Sawgrass Mills has everything for the whole family… makeup, shoes, handbags, accessories, perfumes, cosmetics, toys, books, household items (bed and bath) and more.
New York
The Ride
Touted as "The hottest way to see New York" by The Today Show, New York City's newest groundbreaking theatrical experience comes to life in the heart of Times Square. Part tour. Part show. THE RIDE is a one-of-a-kind entertainment experience that turns the streets of New York into a stage.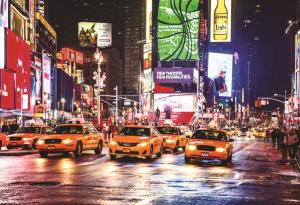 Sex and The City Hotspots
On this guided Sex and the City tour, follow in the footsteps of Carrie, Samantha, Charlotte, and Miranda – you'll drink where they drank, shop where they shopped, and gossip where they gossiped. The sightseeing tour includes more than 40 locations from the show! Whether you're a Sex and the City fan eager to learn more about your favorite show, or a tourist looking for an entertaining way to see Manhattan's best neighborhoods, these are must-do New York sightseeing tours!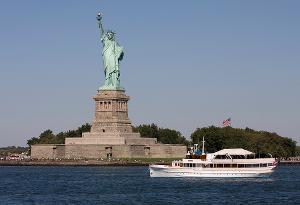 Full Island Cruise
Get the BIG picture! Discover the secrets of the city on our classic full island tour. You'll circumnavigate Manhattan Island and see over 101 sights; including 3 rivers, 7 major bridges, 5 boroughs and, of course, a magnificent close-up of The Statue of Liberty. Sailing all year round!
Helicopter Tour - New York New York
An enhanced Harbor tour that includes views of New York City's five Boroughs! Your tour begins down the Hudson River, Manhattan's Financial District, Woolworth Building and Ellis Island, allowing for a birds-eye view of the Statue of Liberty, Governors Island, Verrazano Bridge, which joins Brooklyn and Staten Island before returning up the Hudson to view Midtown's famous skyscrapers: Empire State, Chrysler and Met Life (Pan Am) Buildings, along with Central park, Yankee Stadium-Home of the New York Yankees, St. John the Devine Cathedral, Columbia University, George Washington Bridge and the Palisade of New Jersey.
Broadway Show
The theatrical productions on Broadway are the best in the world. Each year, the best Broadway shows are awarded Tony Awards. Home to 40 large professional theaters, each of these theaters seats 500 or more people. They host a constantly changing variety of productions, including plays and musicals. One small stretch comes to mind when most people hear the word "Broadway." It's the part of Broadway between 42nd and 53rd streets — including Times Square — that is considered the home of the American theater industry. Broadway was one of the first streets in the United States to be lit with electric lights. The nickname remains popular today because millions of lights on theater marquees and billboard advertisements still light up the night sky along Broadway.
Orlando
Cirque de Soleil: La Nouba
La Nouba is the meeting of two world's poles apart: the fantastic world of the circus artists - the Cirques (circus people), sporting bright, fluorescent colors–and that of the Urbains (urbanites), who wear dark, monochromatic outfits. When these two worlds first make contact, the magic and amazing features of one of them sets fire to the pale mundanity of the other.
Walt Disney World®
Make dreams come true in four uniquely themed parks, each with its own special version of Disney magic! Fantasy becomes real and reality becomes fantastic as you relive childhood memories and create new ones. Then hit the beach, slides and surf of Disney's two watery playgrounds. Splash into a world of fun and thrilling attractions for big kahunas and shore huggers of all ages.
Universal Orlando
Experience the fun of two amazing theme parks - Universal Studios® and Universal's Islands of Adventure® - spectacular on-site hotels, the unique dining and entertainment of Universal CityWalk®, and more. It's an entire universe of action, thrills, and excitement for every member of the family. Vacation Like You Mean It, at Universal Orlando®.
Blue Man Group
The show Blue Man Group's in Universal Orlando® is an energetic and innovative combination of music, comedy and multimedia theater. Blue Man Group's was received claimed for the critical and was called "visually stunning," "wild invention" and "hysterical fun." While it is impossible to describe, people of all ages agree that the show of the Blue Man Group's is an intense super experience exciting and outrageous that leaves the entire audience in a state of euphoria. Without speaking any language, Blue Man Group is perfect for people of all ages, languages and cultures. This unique theatrical experience is like nothing seen.
San Francisco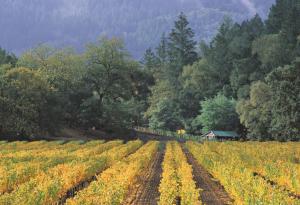 Napa Valley & Sonoma
Let's cross the Golden Gate Bridge, where you will see the profile of San Francisco and the spectacular views of Angel Island and Alcatraz. In less than an hour we will be in the "Wine Country": Napa and Sonoma. The Sonoma region is known for producing all kinds of dairy products, fresh cheese and wine, maintaining a tradition of over half a century. We will visit one of the most important local wineries, recognized with several national and international awards, where we will see the wine being processed since its fermentation before being bottled, and other details about the art of making wine. Tasting included.
City Tour & Alcatraz
We will visit San Francisco and its famous hills, like Nob Hill and Twin Peaks, the Financial District, the buildings on Civic Center, and Union Square. We will visit St. Marys Cathedral and cross the Golden Gate Park. From the Golden Gate Bridge, you will see the entrance to the San Francisco Bay. The tour ends on Pier 33 where you will get the ferry for the Alcatraz Tour.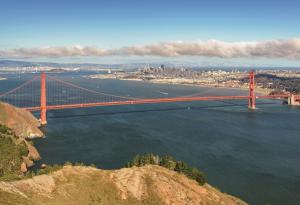 4-in-1 Hop-On Hop-Off Tour
The 4-in-1 Hop-on Hop-off Package combines four diverse tours on one incredible value ticket! It gives you the opportunity to explore Downtown San Francisco, the Golden Gate Bridge & Sausalito, and Golden Gate Park with unlimited hop-on hop-off use for 24, 48, or 72 hours. You can hop-on and hop-off the bus at any of the designated City Sightseeing stops to explore the highlights and all major sights of San Francisco at your own pace. In the evening you can also enjoy the beautiful views of the city during the San Francisco Night Tour.